12.000 N
3.000 Nm
250 mm/s
A-series

12.000 N
2.500 Nm
250 mm/s
B-series

2.500 N
750 Nm
25 mm/s
E-series

2.500 N
800 Nm
35 mm/s
F-series

3.000 N
1.100 Nm
31 mm/s
G-series

12.000 N
6.000 Nm
250 mm/s
X-series
About us
We develop and manufacture innovative and robust telescopic lifting solutions according to your demands.
We lift you
X2 Technology is a Swedish company that provides lifting columns to the high-end market worldwide in the medical, industrial and ergonomic field. With 19 years of experience, we can develop and produce high performance lifting solutions with tight tolerances according to individual requirements in both small and large series.
Our vision
Our vision is to be your first choice of lifting columns partner. With our experience and open mindset, we are committed to develop long term partnerships built on trust.
Our philosophy
We believe in open minded communications. We do not consider you as a customer or supplier, but as a partner with common goals. We truly believe in the skills of each person and company.
Our strength
Our strength lays in our knowledge of lifting columns and in our flexibility to quickly develop and produce new customized columns.
Our history
X2 Technology was founded 2002 in Växjö, Sweden with the idea to make it easy for customers to get customized lifting columns. Since then, our passion of innovation has driven X2 to develop exceptional columns for many applications worldwide.
With our patented drive, we pushed the boundaries of lifting columns to manage speeds up to 250 mm/s, forces of 12.000 N, and offset loads of 6.000 Nm. Today we can proudly say that we offer the industry's most robust columns.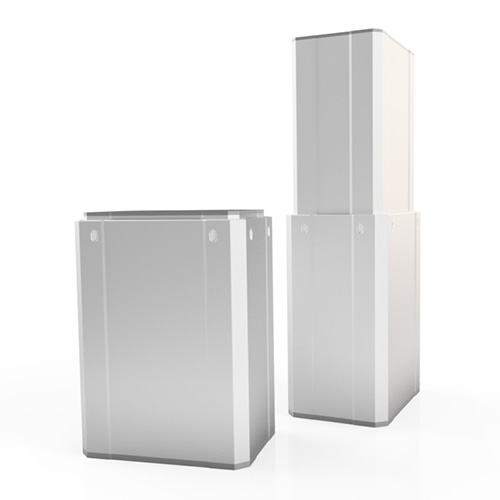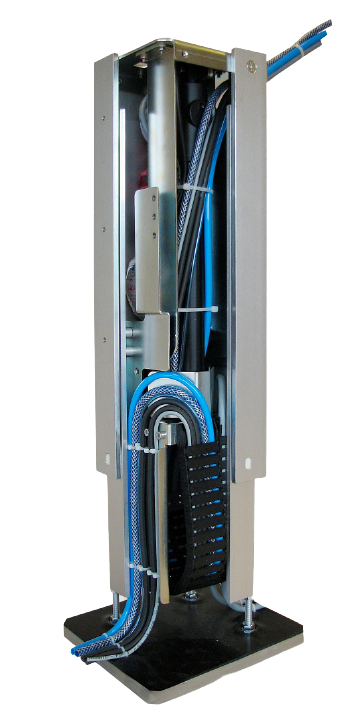 Our products
An X2 telescopic lifting column is an effective lifting solution for applications where a stable linear motion is desired. Our lifting columns consists of stiff aluminium tubes with long-life pads, and a lifting actuator system with a motor and spindle for push and pull movements. The columns are treated for the lowest possible friction and mounted with very tight tolerances to enable a smooth and stable run without any play.
Something that differentiates X2's columns from the traditional ones is that the tubes are designed to manage heavier offset loads with our robust aluminium tubes and maintenance free guiding system. We can also adapt our products and production according to your demands. X2's robust columns are complementary products to the mass produced Linak, Ewellix and TiMotion lifting columns.
Our columns stand for quality and safety. To ensure that you only get good quality products, all of them are thoroughly tested before they leave our warehouse. In fact, our whole production is running according to GMP, good manufacturing practices, which gives us good quality control.
By having a closely integrated production and development, we can develop and produce customized quality products for you with a short lead time of only 3 weeks. Our flexibility enables us to quickly adapt to changes in your demands.
Advantages of X2 lifting columns