12.000 N
3.000 Nm
250 mm/s
A-series

12.000 N
2.500 Nm
250 mm/s
B-series

2.500 N
750 Nm
25 mm/s
E-series

2.500 N
800 Nm
35 mm/s
F-series

3.000 N
1.100 Nm
31 mm/s
G-series

12.000 N
6.000 Nm
250 mm/s
X-series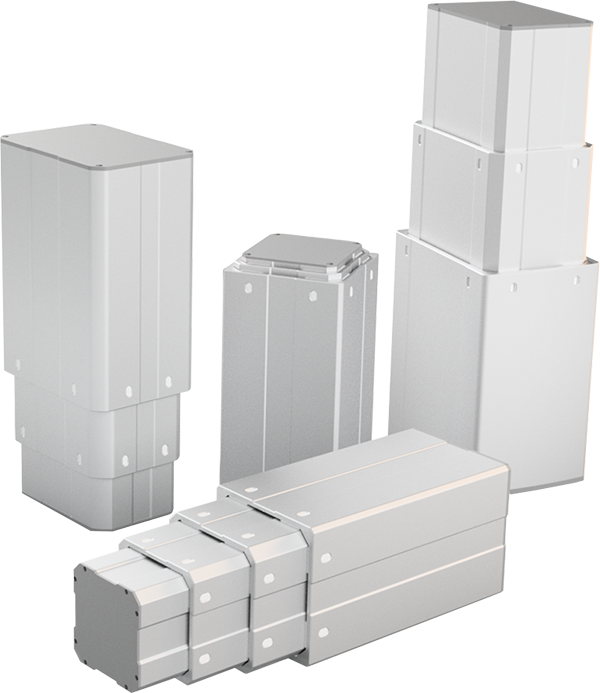 X2 Technology – The Customizer
Customized lifting columns
Our telescopic lifting columns are used wherever robust and reliable guiding systems are needed.
We at X2 are specialized in developing and manufacturing customized lifting columns according to our customers demand.
Extremely robust
With a lifting power up to 600 kg at 1000 mm, we manufacture the industry's most robust lifting columns.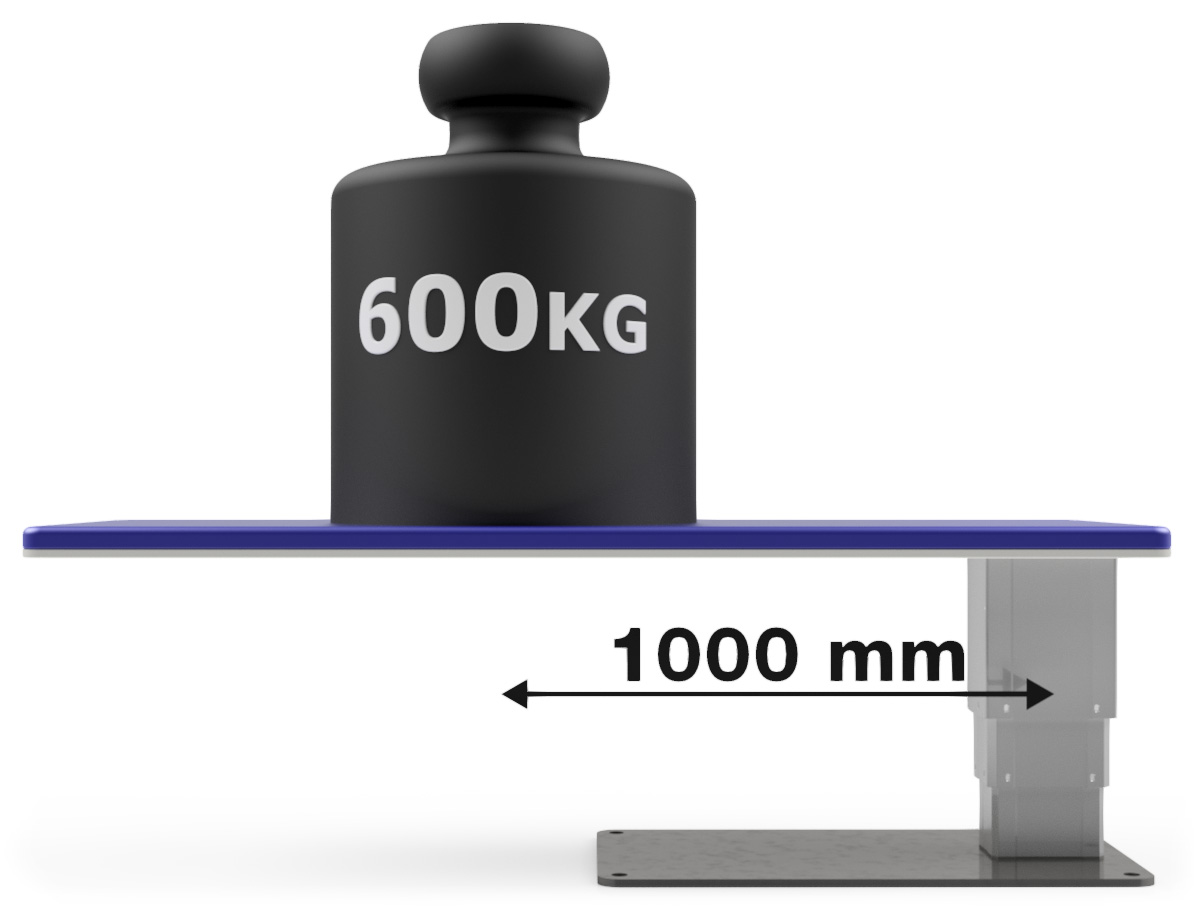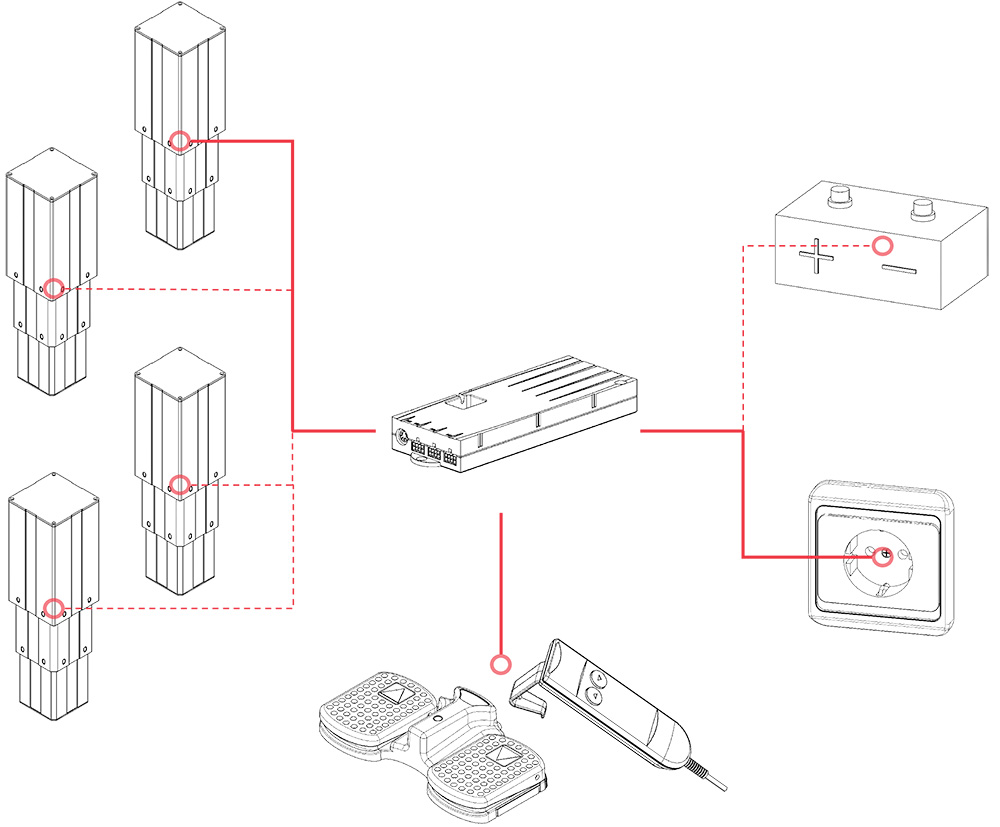 Complete lifting systems
With our broad range of accessories, we can make a complete customized solution for you.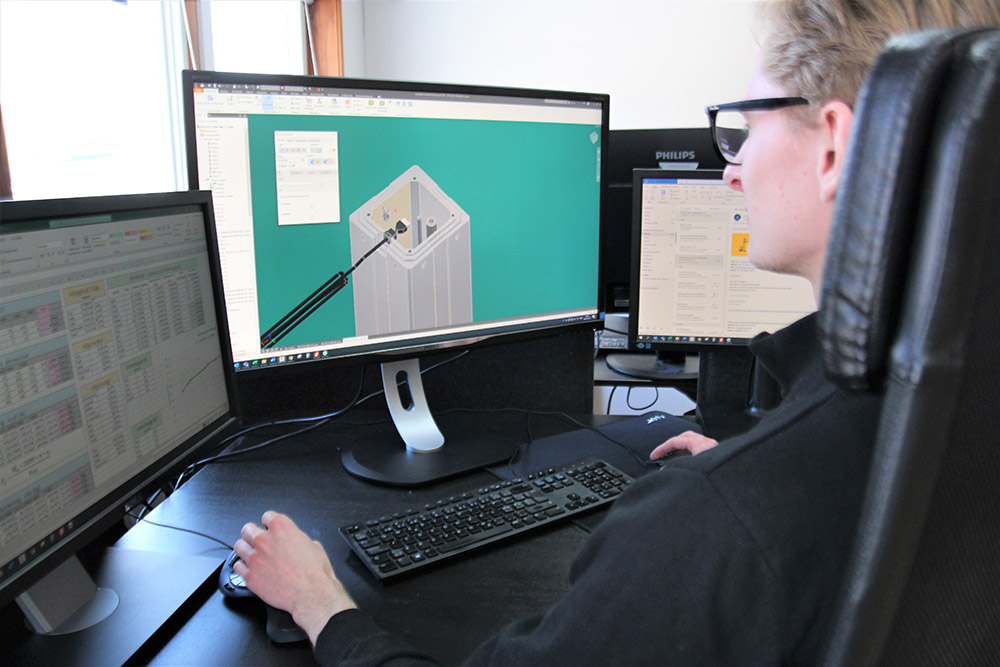 Customized
With our long experience of lifting columns, we can develop unique solutions. Our flexibility enables us to produce customized products in both small and large series.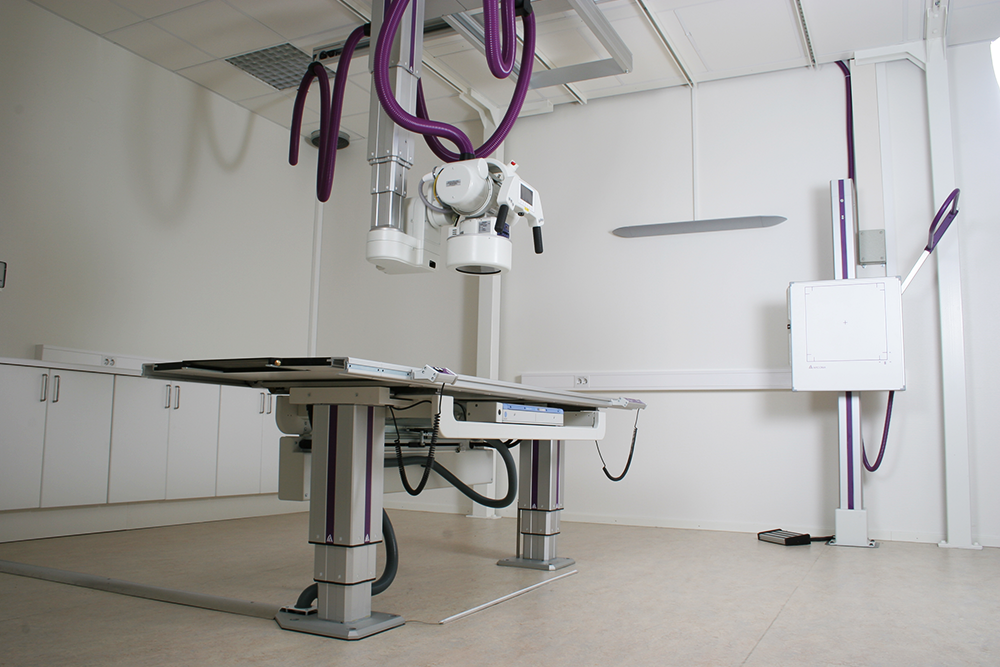 Innovative
We have a strong commitment to explore and integrate the latest technology in our products. With our new solutions, we help our partners to meet their future challenges.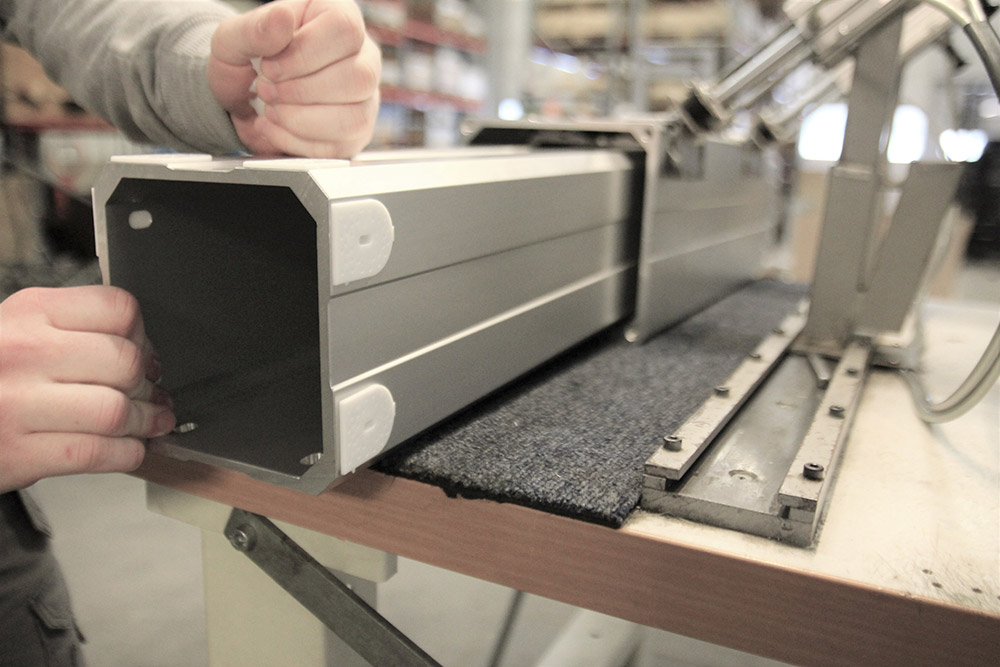 High-quality
Quality and safety are extremely important to us at X2. We thoroughly test each telescopic lifting column to make sure that you only get good quality products.
Advantages of X2 lifting columns